I'm linking up with
Doodle Bugs
for a Five for Friday linky!
1. Visualization-
Today in reading, we talked about visualization. I love teaching it because it is one of my favorite parts of reading. I sometimes get mad when I see movie versions of books because the characters are not supposed to look like that! They are supposed to look just how
I
pictured them. Anyways, it's fun to hear what the kids picture and to see their drawings. I have some seriously talented artists this year! However, I have one struggle. How do I encourage the kids to practice making mental pictures on their own when every book they read has pictures?!
Do you have any ideas? Should the kids cover the pictures? Add their own details when drawing?
2. Wonderful Writing Workshop!
Today, I got to teach one of my favorite writing workshop lessons about adding dialogue to stories. The kids really seem to catch on to the idea of writing what people say. I use the book
Knuffle Bunny
by Mo Willems to introduce both speech bubbles and quotation marks. The kids have a bit of trouble with actually using the quotation marks, but they LOVE and totally embrace using speech bubbles.
3. Fundations + Orton Gillingham = Soaring Students??
Our district/school started a new reading program this year for struggling readers. The program is great in theory and the students in it are making great progress. However, there is some discrepancy between the main classroom curriclum, Fundations, and the reading program Orton Gillingham system. Since my class has 6 students in the reading program and several other low readers, I have been meeting with the reading interventionist for advice. Today, she came in to model a lesson for me that mixes Fundations and OG a bit to help bring more consistency to the classroom and to help me make Fundations more effective. So far, things seem to be going well, but only time will tell if this merge will work long term.
4. Volunteers, Volunteers, Volunteers!
I know not everyone out there feels this way, but I LOVE parent volunteers. Last year, I had one amazing mom who came EVERY Thursday to make copies and change bulletin boards for me. This year, I have shared the load with several parents who sign up for weekly volunteer slots on
Sign Up Genius
(I highly recommend using it). I have someone come almost every Friday. It's a great incentive for me to be sure I have my plans done and I leave for the weekend feeling totally prepared. I also have been having a plethora of at-home volunteers help cut out lamination. Many parents want to be able to help, but can't come in to the school because of work, so I give them projects to do at home. It saves me TONS of time.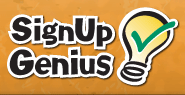 5. Classroom Renovation and Rearrangement. I stayed late today to rearrange my classroom furniture. I had been wanted to move some things since before school last year, but as a first year teacher was not sure if they would work out. Plus, I had some difficulty figuring out where to put my computer, so I could keep the Ethernet cord connected. Finally, after hearing from a district supervisor (she observed me) that I needed to change some things, I realized that I really did need to try something new with my furniture. So, today I did. I will post pictures once I finish the final tweaks. So far, I am loving how everything is working out!
Now, here's my Friday FREEBIE. I'm linking up with
Teaching Blog Addict
. I found these cute comprehension strategy songs at
The Learning Pad
and made some cute song sheets/posters to use in class.
Click any of the pictures get the freebies.
Hope everyone had a fantastic Friday!!