It's Thursday! It's Thursday! It's finally Thursday!
Normally, I don't get so excited about Thursday, mainly because it's not quite Friday. However, this week, I am super psyched that it is Thursday because it is time for a BRAND NEW LINKY PARTY...
Jessica from
Joy in the Journey
and I are super excited to host our first linky party. We hope to have Tricks of the Trade Thursday be an ongoing event where bloggers can share the tips and tricks that help keep their classrooms running smoothly. Each week we will have a theme and then the party will start on Thursday. Our goal is to have this linky be a great help to both new and experienced teachers by giving them new ideas for organization, management, and much more.
This week our theme is:
Before I share my tricks, let me confess that I have a love/hate relationship with bulletin boards. I love how cute and fun they are, but I hate planning them and changing them. There are so many cute ideas out there, but not enough time to do them. Plus, my perfectionism is stronger than my creativity, so I spend hours thinking through what to put on each board and making sure that the final product looks "perfect." As I have said before, I am working on giving up perfectionism, so that is helping my process. However, I do have some tried and true tricks that help make creating bulletin boards less stressful.
So, without further ado, here are my tricks of the trade for creating bulletin boards:
Tools
Yardstick, push pins, stapler, staple remover, extra staples, and a plastic cup/container.
The stapler, staples, and staple remover are pretty obvious tools, but the others may not be. I like to use the yardstick to help make sure that my letters and papers are straight. Admittedly, I do not always have the time or motivation to make things perfect, so I don't always use it. However, when I do, it works great. I just hold up the yard stick and use push pins to attach the letters or papers in a straight line. I use push pins before stapling because they are less secure, meaning I can make adjustments as necessary.
The cup/container might also be a unique supply. I use it to for two purposes: to hold extra staples and to catch the staples I remove. Every time I take down a board, I just zip along with my staple remover and cup. Catching the staples as they fall saves clean up time and prevents puncture wounds in little children's feet or hands. :-0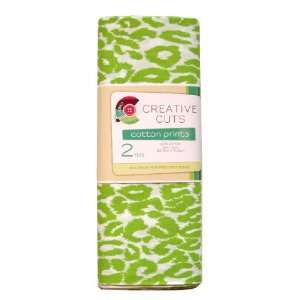 Fabric is by far my background of choice when it comes to bulletin boards. A colleague gave me the tip before I started my first year last year and it was the best tip ever! Fabric is far more durable than paper and it comes in more colors and patterns. Personally, I chose solid colors, so that the boards wouldn't be too busy. My fabric recommendation is
Creative Cuts
from Walmart. Creative Cuts packs come in many colors. I was able to cover my smaller boards with one 2 yard pack and my larger ones with 1.5 packs. I think they cost about $5, which is really a great price. I have had the same fabric up on my boards for almost 2 years now and it is still going strong.
Rather than take the time to die cut letters for every bulletin board, I prefer to make smaller signs to title my boards. They are quicker to make and can be quite cute, especially when backed with construction paper. The ones I make this year are much cuter than last year's now that the blogging world has introduced me to new fonts and fun clip art. Another reason, I love these posters are that they save space. I don't know about you, but my boards get pretty full by the time I put up 19 pieces of work. These posters fit nicely in the middle or at the top.
You can get some of my bulletin board signs free
here
,
here,
and
here
. Some of them are cuter than the ones pictured cause I updated them at home after making a quick version at school.
Substitutes and Volunteers
As much as I love doing fun projects with my kiddos, they take FOREVER!! It seems like every time we do something involving crayons, scissors, and glue we enter a time vortex that sucks away hours of the day. By the time we emerge, we've missed math, reading, and writing...
Okay, I exaggerate a bit, but seriously, bulletin board projects take time. Therefore, I often leave them for substitutes to do with the kids. Let them do the fun, but time-consuming project with the kids.
Also, whenever possible, I recruit parent volunteers to take down and put up my bulletin boards. It allows me to work on more urgent and important projects during prep and after school. Plus, parents like to be involved so they actually enjoy helping out.
So, those are my
tricks of the trade
for bulletin boards. What are yours? Grab the button and link up below to share!
**Everyone who links up will be entered into a drawing to win THREE items from
Jessica's TpT store
!**