5 days left....
I think I can...I think I can....
If I stop repeating that and constantly praying for the Lord's strength, I don't know if I'll make it to the last day! This year has been exhausting and so long!
Today, I could barely keep my eyes open. I think the jet lag from my trip to AZ caught up to me late. I even took a 40 minute nap after school, which I
never
do.
Despite my weariness, I am so thankful for God's many blessings. He has shown me that my strength and patience must come from Him. I can't do anything on my own. It's so freeing to finally be realizing this.
Also, I am learning that He is in control and I have to trust Him each day, one step at a time. That is what I am having to do with regards to my India trip. The whole process leading up to this trip has been crazy. You can read more about my journey and find out how you can support me
here.
Anyways, I was excited to wake up from my nap to discover that Tammy from Forever in First is hosting a new, super fun linky called...
As I teacher who does have a lot of "key phrases," I am excited to share them with you and to hear what you all say to your kiddos.
Here are some things I find myself repeating...
I say this when my kiddos need help with something or are freaking out about something silly.
This is a new one I added recently because my kids kept getting overworked about silly things. They would remind me over and over again that "We need to do this.," "You promised to do that!" "What about this?," "When's that?"
I asked my kids if they trusted me to do what I said or if I was not trustworthy. They said they trusted me, so I told them to be patient and to know that I would follow through one step at a time.
I say this anytime one or more of my students really impresses me! The funny thing is that I usually wear flats without socks. My kids always laugh and yell, "You're not wearing any socks!" Hehe
This is another favorite for when the kids do something awesome or super sweet. I sometimes even trill out a little song after I say it, so my kids can hear my heart.
Rather than always explaining everything myself, I like to have my kiddos put things in their own words. When they really say something well, I do not add anything to their words, but rather pull out this phrase. It always makes the kids smile.
When lessons get tough (especially in math), I pull out this phrase to tell the kids that, "yes, it will be a challenge, but it will be good for us."
I usually use this on test days to keep the kids from getting too stressed out. They need to know that they are ready to show off their new learning, so they do not have to be nervous.
So, those are some of my many teacher phrases. It's funny how I already have so many even though I am only a second year teacher. It will be interesting to see what else gets added to my repertoire as the years continue.
What are your favorite phrases?
Link up with Tammy to share them. I look forward to reading them.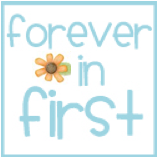 This week's Tricks of the Trade Thursdays topic is...
How do you store your manipulatives?
How do you keep track of them?
How do you keep pieces from "wandering away"? :)
P.S. Since Google Ready is saying "goodbye" soon, please consider following me on Bloglovin.