It's Thursday! October 2nd. Crazy.
My days have all blended together now that I am no longer teaching. It's been weird to realize that school is going on without me and that I don't even think about it that much. I miss my students and colleagues a lot, but teaching seems like it happened a lifetime ago. I am living a totally different life now, so I do not even focus on missing the classroom very often.
That does not mean though that I do not think of other teachers and pray for them. I know that the beginning of the year is super stressful, so I pray that all is going as smoothly as possible.
Though I am not still teaching I still want to link up with Farley's Currently. I hope that's allowed. After that,

stay tuned for a brief entry from my India journal.
Listening
Over the past year, I have begun to learn the power of silence. Well, not always total silence, but less noise. Instead of turning on music or the TV right away in the morning, I take sometime to enjoy the relative quiet of the morning. A lawn mower. A plane flying overhead. Birds chirping. Crickets finishing up their nightly chirping.
Loving
I know I'm way behind the times, but I finally discovered the amazingness that is farmers' markets! I never felt the motivation or had the time to go to them before. Now, however, I am a farmers' market maven. I went to a new one the other day and stocked up on tons of great local produce including: collard greens, kale, romaine, cucumbers, squash, potatoes, apples, local honey etc. I was in heaven! Now, I just have to make sure to cook/use all of it before it goes bad!
Thinking
Part of my motivation to go to the farmers' market came from my nutritionist. I signed up for a few meetings with the one at my gym because I wanted to be sure that my attempts to eat healthily were actually right for my body and activity level. Turns out, I was not too wildly far off, but there are some things to tweak. Lemon water every morning to help tame my sweet tooth. TONS and TONS of leafy greens with every meal, not just once a day. Limiting intake of grains.
All good stuff so far. I like that the adjustments are not too extreme and that they are prompting me to try new foods and to add variety to my diet. I already ate some leafy greens like spinach and romaine. Now, I have become a kale-addict. Yes, I am one of those people. Plus, the farmers' market inspired me to try collard greens.
Any recipes ideas for healthy collard greens?
I don't think Paula Deen's bacon infused ones will do the trick.
Wanting
Pinterest is all about pumpkin!!! I drool every time I scroll through my home page. Pumpkin Coffee Cake, Pumpkin Cinnamon Rolls, Pumpkin Cheesecake Bars, Pumpkin Granola. Pumpkin, pumpkin, pumpkin!!!
For all my drooling and pinning, I have yet to make anything pumpkin this season! It's a disgrace.
I must make something pumpkin and soon. How I will choose which recipe to try? I have no idea.
Needing
Oh, the art of budgeting. One I have yet to master or even try. I need to learn to be more careful in limiting my spending, especially because I don't currently have a salary. I am in the process of raising support for my new job and only have one tutoring client once a week, so my savings is taking a hit. I am considering getting a part time job, but even with that, I need to be more careful about budgeting.
Fortunately, a good friend of mine is a Dave Ramesy pro, so she is teaching me the tricks of the trade.
Treat
Here's my treat for you. I just heard about an exciting school-related giveaway that you can enter.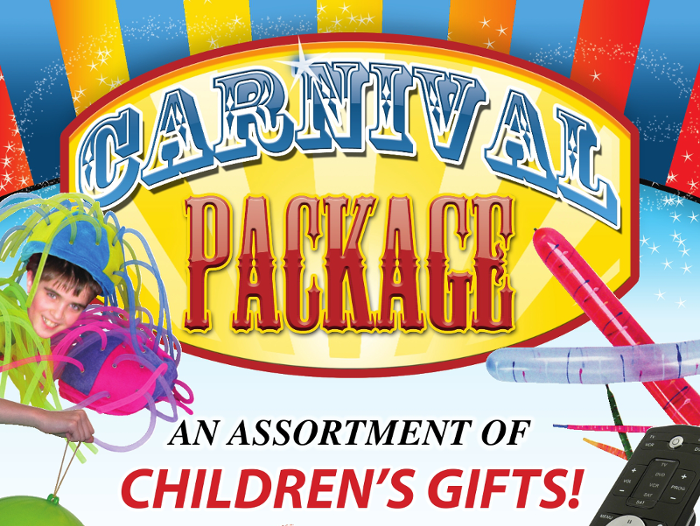 Big Event Fundraising
is giving away
$1,000 worth of student prizes!!
"

These incentives are perfect for school stores, academic awards, fairs, carnivals, or special school events. Prizes include an assortment of handheld games, travel ping pong sets, Frisbees, magic trick kits, plastic inflatable chairs and much more!"
Enter by clicking the picture above. That will take you to the Rafflecopter, where you can earn up to 20 entries!
Morning came with the sounds of horns honking and motors zooming. K. and I dressed quickly before going down to breakfast. As soon as we arrived, we discovered that she and T. were dressed as twins! Teal shirts and black skirts. Exactly the same. Very funny. I got some bad chai at the hotel and was disappointed again.. Hopefully there will be better later.
We met to catch the bus at 10:00, took a few extra trips upstairs for missing items, signed photos for the kids, and loaded up supplies. I chatted with my co-leader, A., about what I should say to the whole groups when asked to speak and introduce the team. He explained that both he and Pastor S. wanted to give me the chance to shine. Very humbling. He also gave me some ideas for what to say.
When the vans arrived, I opted for the smaller one to be with P. What actually happened was that P. went in the big van and a university student named S. came with us. No one in our van knew the way, so the 45 minute drive became an hour and a half of frustrating and fun adventures. I felt irritated that I would miss out on greeting the kids first. Still, I felt like God might have been answering my prayer about getting out of the way, so the team could connect. I will admit that it was fun to see Ch. react to the scenes of Hyderabad. Both Aa. and I had been there before, so we were not surprised by the naked man, the cows, people urinating in public, and crazy driving. Ch., on the other hand, was very amused, shocked, and perhaps slightly traumatized.
When we did arrive at the church/orphan home, a birthday celebration for a little girl in a green dress was going on. She had cotton in her ears and a buzzed haircut. I don't know why. Still, she was beautiful. Her smile revealed how delighted she was to be the center of attention.
Cake and chocolates were passed out and enjoyed. Then, the girls got up to sing and dance. M., D., H., V. and S. were all there. They smiled when I called them by name, pleased to be remembered.
It was strange to see only girls at the site and to realize that siblings had been separated. This is due to the new government regulation that says that boys and girls must live separately. It made me realize that these families may not be as permanent as I thought. Also, it makes a stronger case for home-based care, so that siblings can stay together.
After the singing and dancing came a full day of indoor and outdoor fun:
Hot Potato- You had to dance in the middle if you got caught with the ball.
Lion, David, Governor Game- A biblical version of Rock, Paper, Scissors.
S. told the story of Daniel and the Lion's Den..

Everyone made lion masks.
Spicy curry!!!! Though others struggled with it, I loved the burn!

Listening to the pastor's testimony and prayer needs for his church, children, and community.

S. dancing to "Beautiful Things" by Gungor. The pastor's wife cried.

Time talking with J., the pastor's daughter, about her accounting work.
Eventually the day wrapped up and it was time to head out. I told the pastor about the gifts we had for the kids and gave the signed pictures to J. to pass out after we left. Goodbyes took a long time as usual with lots of photos. Finally, we were off.
It was hard to leave, but not like last year when I felt like it was totally not okay to leave. One day is sad, but it makes it easier to say goodbye.
Dinner was a bucket of KFC split between Ki., M., and myself. Yummy and spicy. Lots of tasty dipping sauces.
Back at the hostel, we debriefed and then had chill time. I had a tough heart to heart with T. She told me that I am saying too much about last year and that I need to let this year be different. I understood mostly, but it still hurt to hear. I tried to take the truth and leave the rest.
The blessing was that S. came and joined the conversation. She told me that if being too excited is my biggest problem, I am in good shape. Then, she gave me a back massage, which felt amazing. The three of us continued to hang out for a while and then I went up to my room.
My roomie, K., and I spent the next 2.5 hours (2:00 a.m.-4:30 a.m.) talking about learning to give ourselves grace and realizing that God can work through our failures. Once the seriousness was finished, we disintegrated into hilarium.
Though things were challenging earlier, God blessed me with the three sisters with the three words I needed. Praise Him.